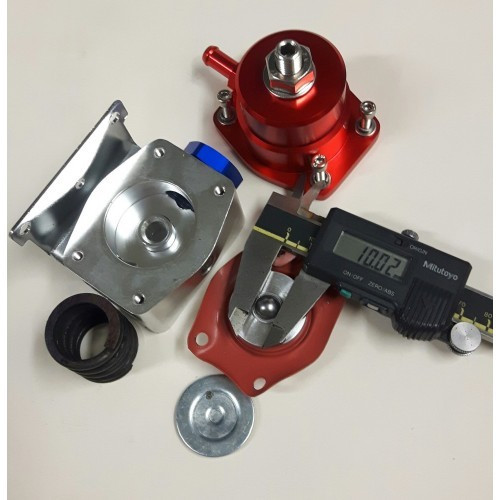  
FPR REAL BIG BALL FOCKER!
Linear 1:1 race fuel pressure regulator type Aeromotive.
Resistant to all kinds of fuels
AN8 connections.
Capable of 2000HP ++
Double IN connections that make it even work for V-engines.
AN fittings included. 
FPR BIG BALL FOCKER! REAL big 10 return ball! Not like the most AN10 Regulators with AN10 fittings and only 4-5mm ball size and only 3,5mm return hole!
Here is the REAL DEAL regulator that can flow over 2000hp pumps at the same time!!!
Basic fuelpressure 3 bar (300KPA). The most of other regulators on the market can not keep the pressure on rising boost pressure.
Our regulators can keep the pressure without problem and even rise the pressure a bit instead!
You can see the fuel pressure 530 kpa (5.3bar) at boost pressure 286 kpa ( 1.9 bar) the same quality and durability as Aeromotive or even better!. The only difference is the price.