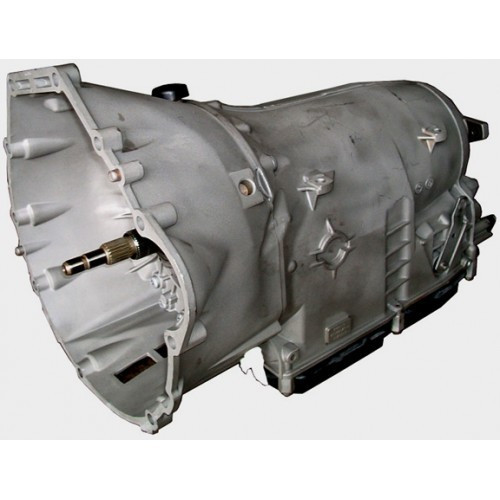  
Transmission 722.6 modification
If you want a rebuilt transmission from us - select option accordingly
We will renovate and modify your transmission if you send your transmission to us
For more information read description!
We've been running with our modified 722.6 trannys over 1200hp!!!!
 Complete part
 Transbrake
What transmission is best to send to us?
All transmissions that comes from 4-5-inline 6cyl (not 320CDI) has bellhousing that fit M103/M104/OM603/OM606
The strongest transmission with a right bellhousing is 722.634 that comes from 270CDI
Then we need to buy planetary gears from the V8-V12 transmission and rebuild them.
Or you send us the V8-V12 transmission but then you even need to send us a bellhousing ( A 203 271 07 01) from any 4cyl 722.6 transmission.
Sometime we have 722.634 in stock so you can just ask us!
If you want a rebuilt transmission from us - select option accordingly
1996–1999 Mercedes-Benz W140
2000-2005 Mercedes-Benz W220
2006–2013 Mercedes-Benz W221 (V12 Models only)
1997-2002 Mercedes-Benz W210
2003-2009 Mercedes-Benz W211 (4Matic and e320 models only)
1997-2000 Mercedes-Benz W202
2000-2004 Mercedes-Benz W203
1998-2005 Mercedes-Benz W163
1998-2005 Mercedes-Benz R170
1996-2002 Mercedes-Benz R129
2001–Present Mercedes-Benz R230 (V12 Model and Earlier, up to 2005)
1998-2002 Mercedes-Benz W208
2003-2005 Mercedes-Benz W209
2000-2006 Mercedes-Benz C215 (V12 Models only)
2007–Present Mercedes-Benz C216 (V12 Models only)
1996–Present Mercedes-Benz W463 (AMG Models only)
2005-2009 Mercedes-Benz SLR
2002-2012 Jeep Grand Cherokee[8] (V6 and diesel Models only)
2011-2012 Dodge Durango (V6 Models only)
2006-2013 Chrysler 300
2009-2013 Dodge Challenger
2007-Present Dodge Charger
2012-Present Jeep Wrangler[9]
2002–2013 Maybach 57 and 62
1998-2002 Jaguar X308 (Supercharged models only)
1998-2002 Jaguar XK (X100) (Supercharged models only)
2004–Present Ssangyong Rexton
2006–Present Ssangyong Kyron
2005–Present Ssangyong Rodius
1998–2011 Ssangyong Chairman H
1998-2005 Porsche 911 (996 series)
2004-2008 Chrysler Crossfire, all models[10]
2004-2010 Chrysler 300 C CRD (with OM 642 V6 Diesel engine)[11]
2001-2006 Freightliner Sprinter Vans (USA)
2003-2006 Dodge Sprinter Vans ( N. America)