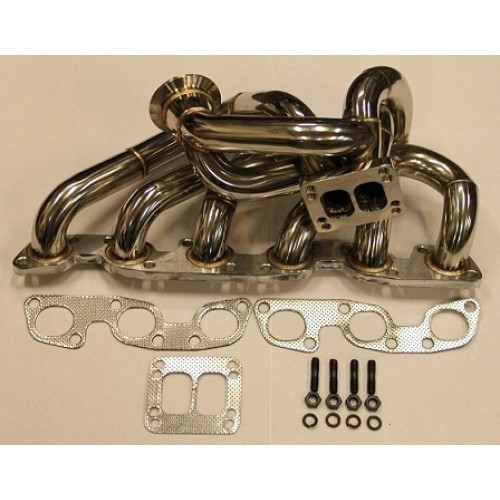  
Nissan RB26DET - Custombuilt SS twinentry manifold
Stainless steel 304L 42x2mm pipes.
15mm Mild steel flanges
T3/T4 universal divided flange
60mm wastegate flange
TIG hand welded
El polished
Bolt on without having to lift up the engine and remove the AC!
There is room for extremely large Turbos!
Since there are a few different types of engine mounts on the skyline so some of them may go against the manifold with one bolt.
Either you remove the bolt or put another mount. You can even use a spacer flange.